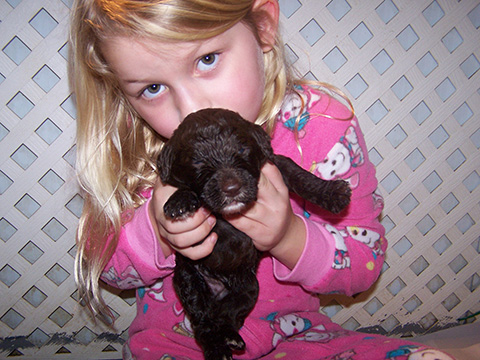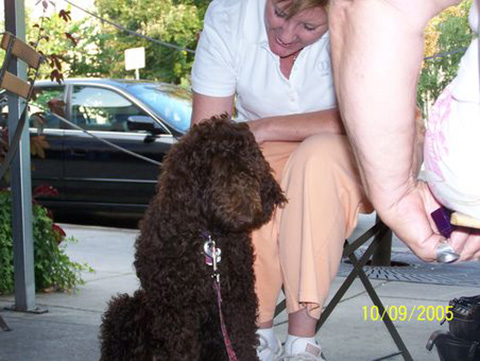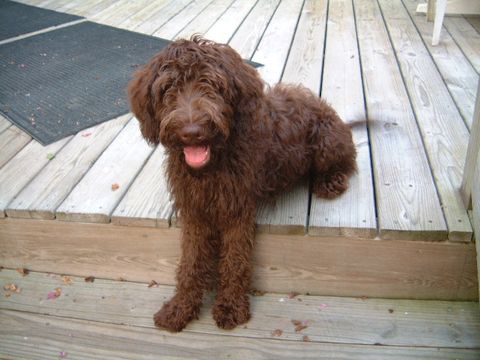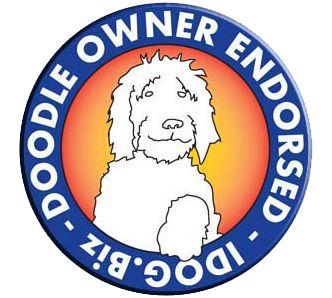 Must watch this video get your tissue ready, this is one of our past puppies!
Labradoodle Breeder South Carolina
Doo South Labradoodles is located in Northwest, (Inman) South Carolina just between Spartanburg and Greenville.. We are only a few minutes off I-85 or US-26 and a short drive from many south east cities.  We are just a couple hours from Atlanta Georgia, Gatlinburg and Knoxville,Tennessee, Charleston South Carolina and only 1 hour from Asheville, North Carolina, Columbia Sc, and Charlotte North Carolina. While we have puppies all across the United States, we desire that our the majority of our dogs go to homes between North Carolina, Georgia, Tennessee and South Carolina.
Doo South Labradoodles was one of the first 50 registered breeders with the International Labradoodle Association and the first in South Carolina. We specialize in Chocolate and Parti Labradoodles. We are also certified instructors and evaluators for the American Kennel Club for certifying dogs to be Canine Good Citizen and Star Puppy Certifications.
All of our Labradoodles are bred and raised in the home  in a special area just for our doodles. Our doodles are socialized from birth and are given lots of love and interaction with adults, children, other animals, and exposed to various sounds and experiences, simular to those they will experience in their adopting homes.
We truly desire to place our Doodles in the best loving homes possible where they will given a lifetime of love and care. We are looking for those families that have a heart for their pets and would stand in line for days to get the perfect family companion doodle, rather than stand in line for days and pay thousands of dollars for one of the latest video game boxes. Are you a special Doodle Family?
After our two children left home to pursue their own dreams, Doo South Labradoodles was started from our own love of labradoodles, their fantastic qualities and our inability to find quality labradoodles and breeders within 8 hours of our own home. We had always owned German Shepards' or other shedding breeds in the past but discovered and fell in love with the great qualities and characteristics of the Labradoodles. Our search of almost 3 years to find our own doodle (Bromley) was frustrating. Having our own poodle (Bailey) and almost 3 years of research under our belts, we determined we wanted to begin a breeding program that meet all the qualities that we had desired and searched so long and hard for ourselves.
As a former K-9 handler with a search and rescue team in Indiana, we have loved, owned, bred, and trained, dogs for over 22 years. Having bred and purchased several dogs before, we knew the importance of a quality breeding program, producing sound quality labradoodles and meeting the breeds desired standards.
We are a small conscientious breeder home, committed to Quality and not quantity. We support and follow the International Labradoodle Association code of ethics. We only have few special breeding females and stud labradoodles chosen to produce what we believe will be some of the best third and fourth generation Labradoodles you will find anywhere. We breed for health, looks, coat, temperament, and breed standards.
I am an operations manager, and my wife (Teresa) was in the medical field. Teresa now stays home with our puppies, but this is not how we earn our living, it is our love and passion for these wonderful companions. While there are several large breeders who have good breeding programs, we found that they, like any business, they are forced to focus their attention and marketing on moving large volumes of dogs and unable to give much time to their adopting families. While you will also find some good small breeders out there, many of the small breeders are "here today gone tomorrow breeders" who think it is easy and there is lots of extra money to be made selling dogs and will not be there to support you for many years. We desire to place our doodles only in the best loving homes we can find, track the progress of our doodles, and support their adopting families when ever they have questions and or require information.
We desire to have limited breedings focused on the health of our breeding parents, their puppies and service to our adopting families.
We are only going to be breeding for  2nd generation, 3rd generation and 4th generation labradoodles and we want to supply you not only with the best puppies, but support, and reasonable prices. If you are considering purchasing a labradoodle from another breeder, that's great and we will still be glad to assist you or answer any questions you may have. We suggest that you use us as a gauge to compare other breeders against. Get details about what we do and provide our adopting families and then check other breeders. We dare you to compare. We want everyone to make good decisions and choose the best labradoodle and a breeder, based on those things and services that are most important to you and your family.
Thank you for visiting
Ed Teresa Schwalbach